---
These dealers have demonstrated the highest level of expertise and service with 3M Automotive Window Film and Paint Protection Film Products.
---
3M Scotchguard Paint Protection Film (PPF)
---
Do you have a brand new car, or have you recently painted your current one and want to keep it looking brand new? Consider installing 3M Scotchguard Paint Protection Film to eliminate paint chips from flying rocks and other debris. Its design is a virtually clear film which is installed on your hood, fenders, or any other car panel that might be exposed to harmful objects. Don't let paint chips go until they turn to rust. Protect your investment, with 3M Scotchguard PPF!
---
---
---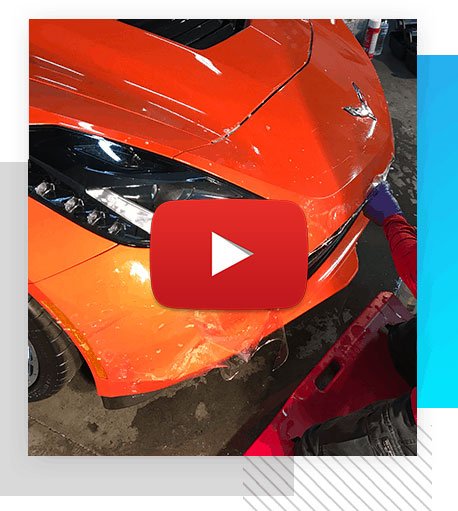 ---
Paint Protection Film vs. Ceramic Coating
---
There is often confusion between Paint Protection Film and Ceramic Coating. It's essential to understand their differences to purchase the best product to meet your needs!
Paint Protection Film: Paint Protection Film is a physical barrier specially designed to protect your car's paint from rocks, sand, salt, bugs, and more. Its self-healing technology can even help minor scratches disappear on their own! The primary purpose of Paint Protection Film is to shield your vehicle's paint from chips and scratches it's subjected to on the road. 
Ceramic Coating: On the other hand, Ceramic Coating chemically bonds to a car's paint, creating water beading and a slick surface that allows for easy maintenance. Ceramic Coating makes it easier to clean a vehicle of substances like bird droppings, dirt, and bugs. This helps cars maintain a sleek appearance. However, it doesn't actually protect against chips and scratches like Paint Protection Film.
At Professional Window Tinting, we offer 3M Paint Protection Film, but we do not carry Ceramic (paint) Coatings.  A ceramic window film is different then a Ceramic (paint) coating.  Contact one of our team members to learn more about the benefits of Paint Protection Film.
Experience the Benefits of Paint Protection Film
---
Call Professional Window Tinting at (302) 456-3456 or fill out the form for a free quote and consultation.
---
Newark - Auto, Commercial & Residential
---
9 Albe Drive #A
Newark, DE 19702
---
Please note we
do not

offer auto window tinting or PPF at our Baltimore location.
---
---